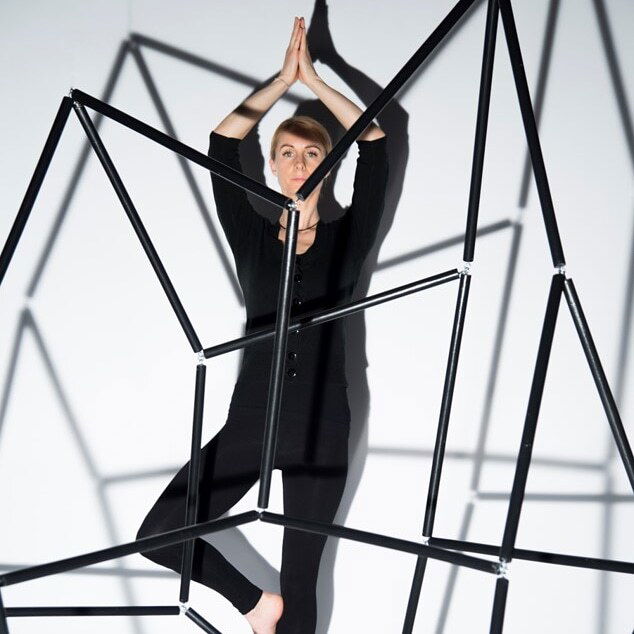 My yoga journey began at aged 14, when my Mum took me along to her weekly yoga class. I soon started to experience some of the benefits and attended classes on and off for the next ten years. When I was 24, I began to participate in yoga classes twice weekly to help manage my stress levels whilst working full time as a Rehabilitation Officer for Visually Impaired People. I also had reflexology every month which I found especially powerful for my health & well-being. One of the yoga classes I attended was a lunchtime kundalini class. I hadn't practised kundalini yoga before and remember opening my eyes during the mantra and meditation thinking 'what on earth is this about?' Little did I know that this was the beginning of something extraordinary in my life. I completed a Diploma in Reflexology in 2005 and a 200-hour Diploma in Yoga Teacher Training in 2008. My passion for yoga and teaching yoga continued and I now hold a 500-hour teacher training accreditation. My passion is delivering a varied and enjoyable yoga experience for every student (in weekly classes, on a one to one basis and in workshop settings). I am also qualified to teach pre and post-natal yoga and menopause yoga. In recent years I also have qualified to become a kundadance teacher and enjoyed sharing my knowledge with other yoga teachers and teacher trainers on various workshops and courses.
My practice and teaching have evolved over the years. My teaching approach is grounded in a philosophy of maintaining and expanding functional movement in day-to-day life, moving without pain and releasing any deeply held tension in the body and mind. I aspire to enable students to become the best version of themselves and take a holistic/person-centred approach to my personal practice and work with others. I have experience of working with all age groups and abilities. I find inspiration from the work of Peter Blackaby and Maya Fiennes.
I believe that in order to flourish in life you need to create a strong connection to 'self'. You can gain many insights from regular yoga practice, to learn to respond to the body's innate wisdom, mind, and spirit. Through yoga, we learn to become our own inner teacher and best friend. We find a deeper connection to ourselves, other people and the universe; we find kindness and trust in our heart; we learn to love, let go and feel grateful for the gift of life. We work hard to find comfort in the discomfort of the challenges we all face in life, knowing we all need support. Yoga helps us to remember that we always have a choice.
Words cannot express the influence yoga has had in shaping my life and I will be forever grateful to my Mum for introducing me to the practice at such a young age. I have been blessed with two beautiful sons. They have been a massive inspiration to my learning and have been two of my most prominent teachers of all! I have always enjoyed helping and supporting people, so sharing my knowledge of yoga and teaching others has always felt very natural. Yoga offers me a safe space to feel at peace with myself, accept and love myself deeply. It enables me to seek out the balance in life to feel, observe, heal, enjoy, and connect to myself, others, food, music, movement, and nature. I hope my teaching can go some way in helping to create this experience for others.